THE WESTMINSTER CONFESSION OF FAITH
Welcome to my outline of the Westminster Confession of Faith. The links below are listed by chapters. At the bottom of each section, you will find an e-mail link to send Sound Words your comments. It would be helpful unless you are familiar with Westminster to read the brief history by my pastor, Martin Murphy, first.
A Brief History of the Westminster Confession by my pastor
Chapter Two: Of God and the Holy Trinity
Chapter Three: Of God's Eternal Decree
Chapter Four: Of Creation
Chapter Five: Of Providence
Chapter Six: Of the Fall of Man, of Sin, and of the Punishment Thereof
Chapter Seven: Of God's Covenant With Man
Chapter Eight: Of Christ the Mediator
Chapter Nine: Of Free Will
Chapter Ten: Of Effectual Calling
Chapter Eleven: Of Justification
Chapter Twelve: Of Adoption
Chapter Thirteen: Of Sanctification
Chapter Fourteen: Of Saving Faith
Chapter Fifteen: Of Repentance Unto Life
Chapter Sixteen: Of Good Works
Chapter Seventeen: Of The Perseverance of the Saints
Chapter Eighteen: Of Assurance of Grace and Salvation
Chapter Nighteen: Of the Law of God
Chapter Twenty: Of Christian Liberty, and Liberty of Conscience
Chapter Twenty One: Of Of Religious Worship and the Sabbath Day
Chapter Twenty Two: Of Lawful Oaths and Vows
Chapter Twenty Three: Of the Civil Magistrate
Chapter Twenty Four: Of Divorce and Marriage
Chapter Twenty Five: Of the Church
Chapter Twenty Six: Of Communion of the Saints
Chapter Twenty Seven: Of The Sacraments
Chapter Twenty Eight: Of Baptism
Chapter Twenty Nine: Of The Lord's Supper
Chapter Thirty: Of Church Censures
Chapter Thirty One: Of Synods and Councils
Chapter Thirty Two: Of the State of Men After Death, and of the Resurrection of the Dead
Chapter Thirty Three: Of the Last Judgment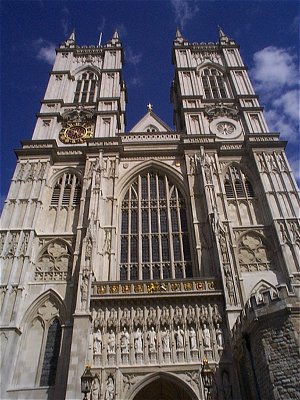 Please send Sound Words your comments. We know you have them.
puritan2@sumternet.com
Israel J. Contreras
Editor, Sound Words
York, AL 36925
United States